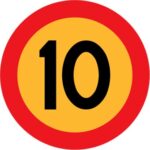 Feel like there's something missing in your life? Maybe you didn't see our top 10 most read B2B and marketing technology articles for April. Here's a recap:
Trucking Firm Celadon Speeds Ahead With Agile Marketing: Transportation firm Celadonis in the business of helping companies transport freight as efficiently as possible. It's no surprise that its small in-house marketing team wanted to find the right road for trafficking jobs within the organization as well….
The Secrets to B2B Email Success? Urgency and Clarity: If you're looking to make an impact with B2B email, don't expect to break through with just one punch. A strong series of messages, with clear calls to action and a sense of urgency, is the best way to connect with prospects…
Avnet Branding Campaign Spotlights Creative Journey: If any makers, manufacturers or entrepreneurs are lost on their design journey,Avnet wants to be their Sherpa. The electronics component distributor launched a global branding and marketing initiative to position itself as a resource to guide customers from design and supply, to production and delivery and beyond…
New Database Gives Randall Reilly 360 Customer View: A newly unified purchasing, product and customer database is helping B2B publisher Randall Reillyidentify new audience segments and create new products…
How Web Design Can Influence Conversion: There is a big misconception about the role of web design. Many people see design as the lipstick, the visual appeal of a website. But your website should be more than a pretty digital brochure…
Putting Chatbots in the Marketing & AI Conversation: Artificial intelligence may still sound like a distant future, but don't be fooled.Social Media users are already living AI-fueled lives online, and studies show they're eager for marketers to take the technology even further…
Modern Marketing Health Check: Are You Analytically Inclined? Data-driven analytics and customer insights are rapidly becoming the cornerstone of the modern marketer. Today's capabilities reach well beyond traditional segmentation and campaign ROI
Be Informed to Connect with B2B Buyers: Forrester: To the surprise of no one, more than ever, B2B buyers want to do their own research, and increasingly, online ordering. For B2B sales reps, this means an ever-rising risk of displacement…
Putting B2B Marketing to the Test: Testing new concepts against a control was always one of the core principals of direct marketing, particularly in direct mail. In the digital age, testing remains just as important, and has become quicker and easier…
7 Ways to Turn ABM Into a Revenue Driver: Your marketing KPIs are tied to your programs' ability to drive or influence growth—fail to deliver a measurable uptick in marketing influenced revenue, and you may not be the CMO very long…
The post Catch Up With the April B2B and Martech Top 10 appeared first on Chiefmarketer.